By
Randy
- Mon Sep 21, 2009 9:43 am
- Mon Sep 21, 2009 9:43 am
#1350731
Saturday morning , FireFly and I met up and launched at the FM 3478 bridge on the Trinity River @ 8:30am.
http://share.findmespot.com/shared/face ... DoZS6t9fxG
The river was still up some and had really good flow. This made the trip go by with ease.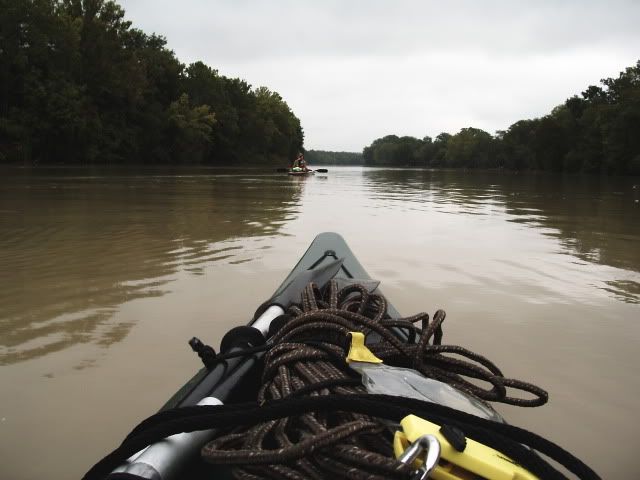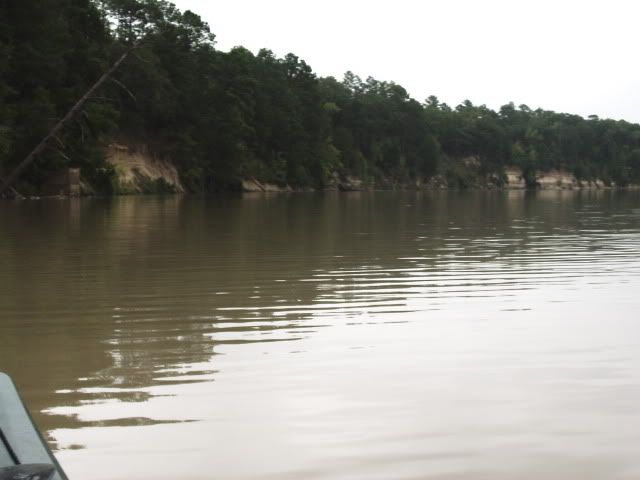 On the way down river, we found some more deserted islands that wold be great for camping.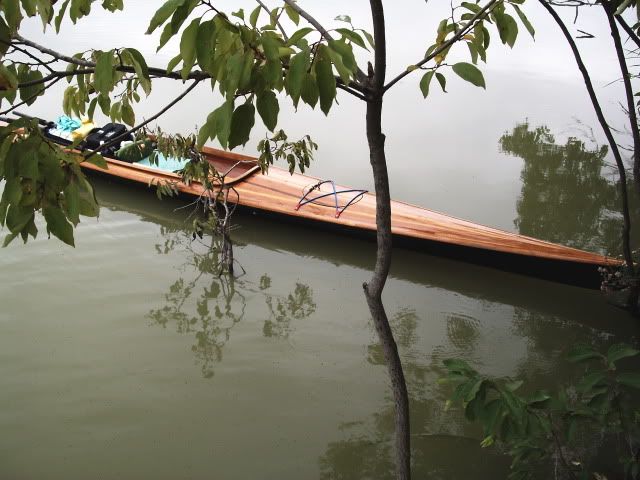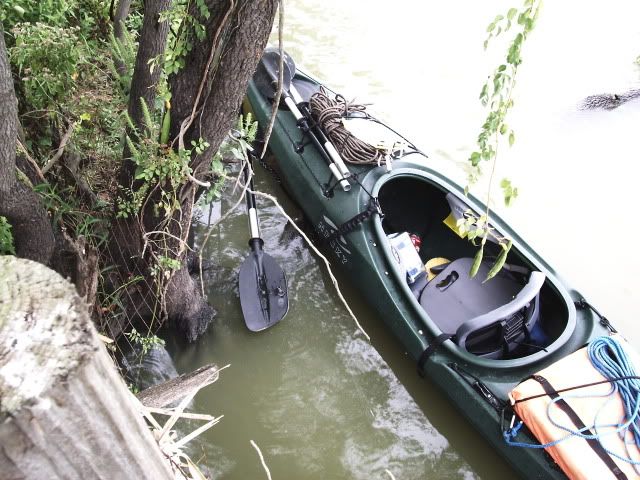 And seeing this ya just gotta think what happened here.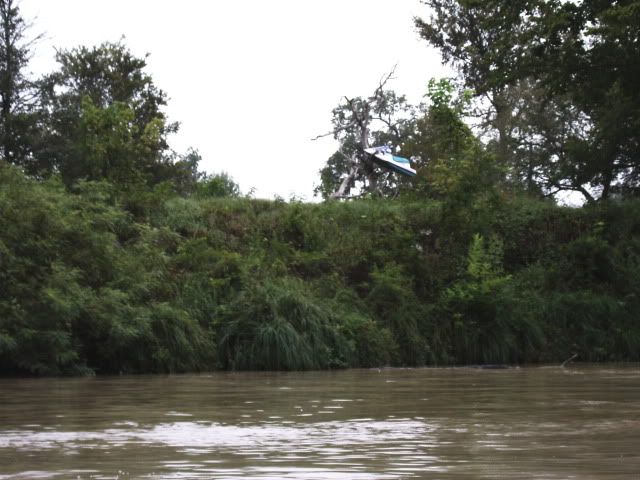 On the way down we had to share some wide spots in the river with some of the unsafest power boats, it makes ya wander.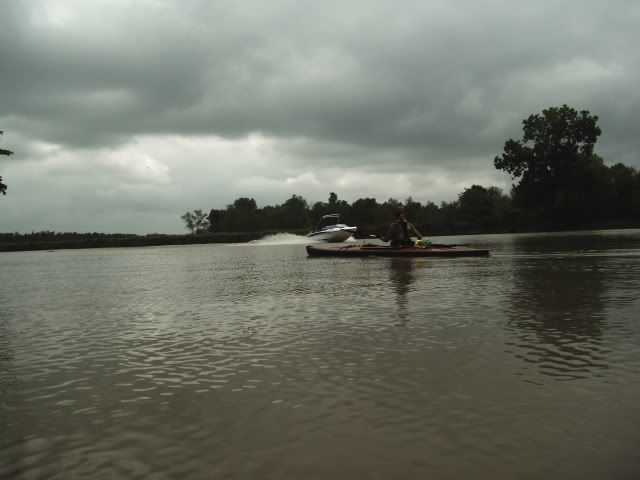 Upon arriving at Harmon Creek Marina, @ 5 hours and 50 minutes , 18.5 miles later, we saw a group of folks cleaning a mess of fish at the cleaning table. Naturally we had to be nosey.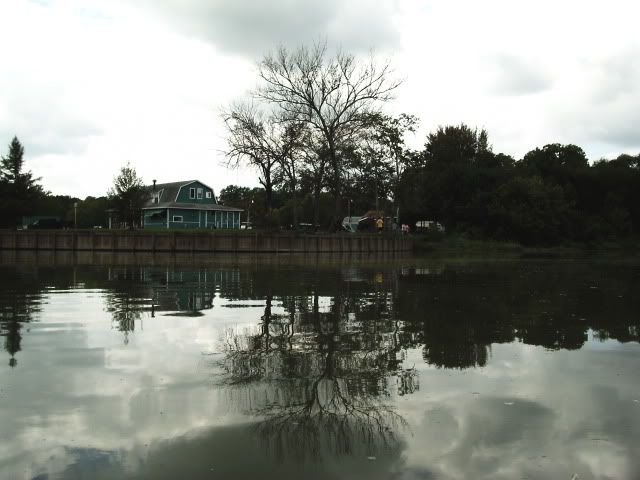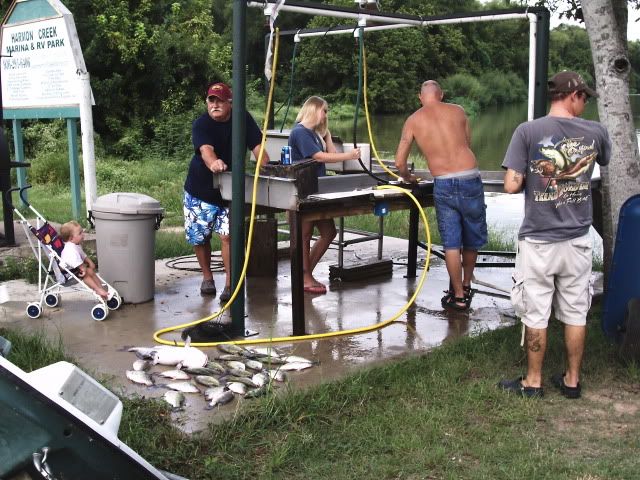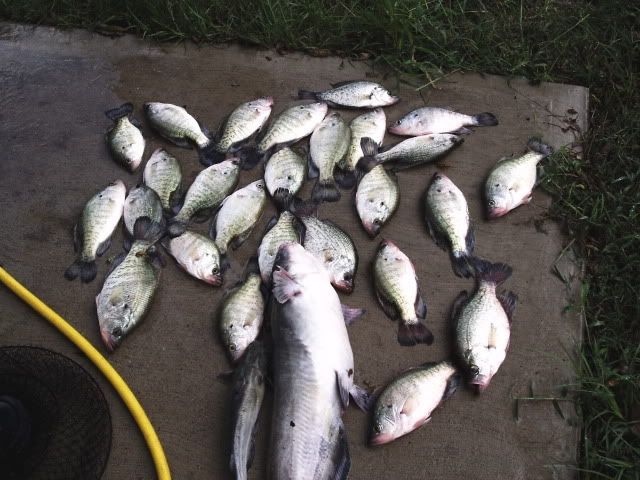 The recent rains up river have pushed fresh water, lowering the temp a bit and bringing the water level up some, pushing the Crappie up into Harmon Creek. This may be good for a few more weekends.
So, after a really hearty dinner, MREs, we sere sitting there and could see schools of shad busting the surface all over. Out came the cast net and we started netting shad. FireFly got excited and wanted to try her hand at the cast net... First time throwing she got a ton off em.
Suddenly, I was overcome with this sensous feeling to get some slime. So we paddled back out for a while before dark.
And it wasn't long before, I got some slime. Ohhhhh, it felt good.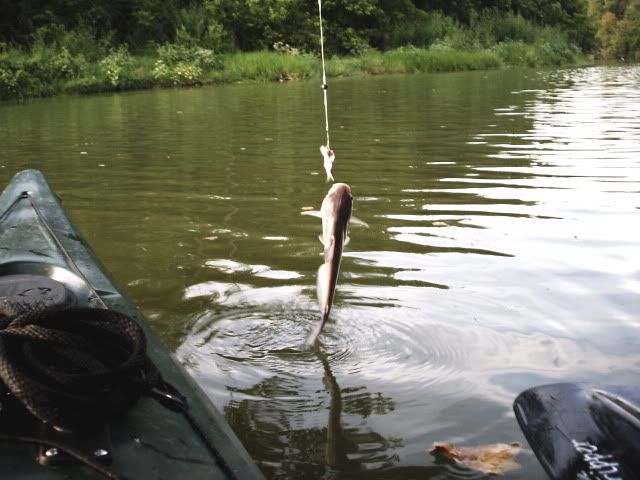 I had to wet a hook before we left Sunday, and caught 2 Crappies in about 20 minutes in 6 feet of water around structure on minnows. for those curious minds, this is the exact spot .....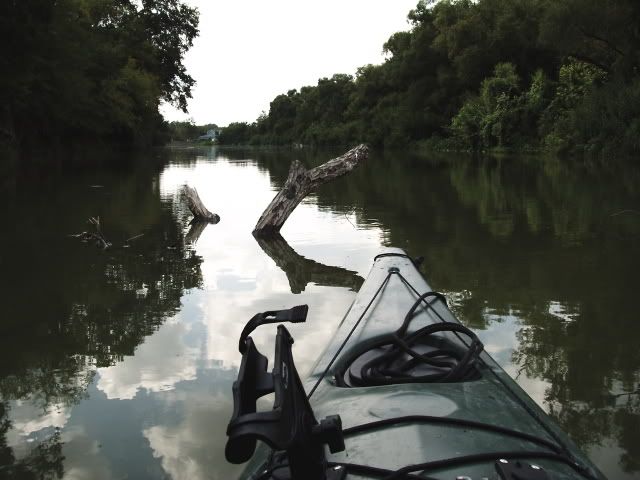 While I was soaking the minnows, fireFly landed this bass,,, you can just imagine the jokes about this picture..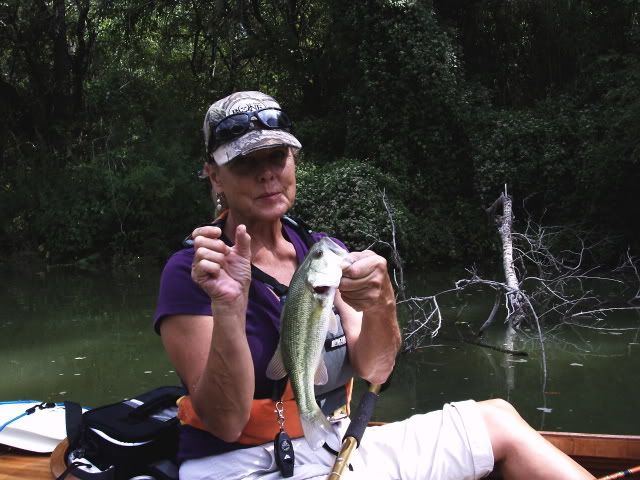 I wanted to stay and soak some more bait but it was getting late and I had to pull out. FireFly has the rest of the pics.