- Sun Feb 17, 2013 9:02 pm
#1865385
So, i've been tinkering with the inwales and outwales over the weekend. Got all the scuppers rounded, rounded the outwale edges, and tapered both the inwale and outwales.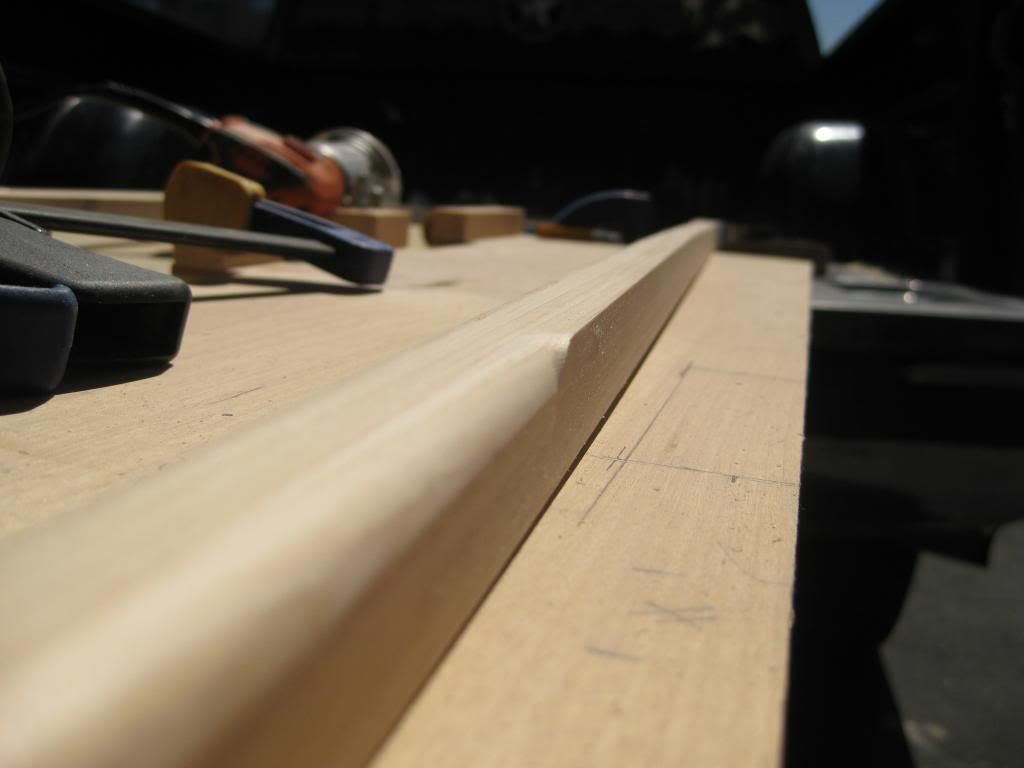 And a test fit with the inwale and outwale
In doing all of this, I've come to realize I'm not overly pleased with my epoxy job on both the inside and outer hull of the boat. You can see in the last two pictures that I've already sanded the inside. Is it safe to assume that I need to sand and apply another coat of epoxy to the inside and out BEFORE moving on and actually attaching the inwale/outwales? sanding an adding more epoxy to the inside should be straight forward in the craddles as it sits. Turning it over to sand the outside again will be interesting. Guess I'll need some sawhorse types to sit her on since the forms are no more...
Thoughts?