- Mon Jun 07, 2010 3:16 pm
#1484888
WEnt out on the trip left Friday 06.04.10. Used Rochelles to drive us off to the dam and load for the trip. This was my first break away from BTB to try a paddle trip with my 10 year old son. We had scheduled 4 days, but were trying to get it done in 3.
Launch area...water was beautiful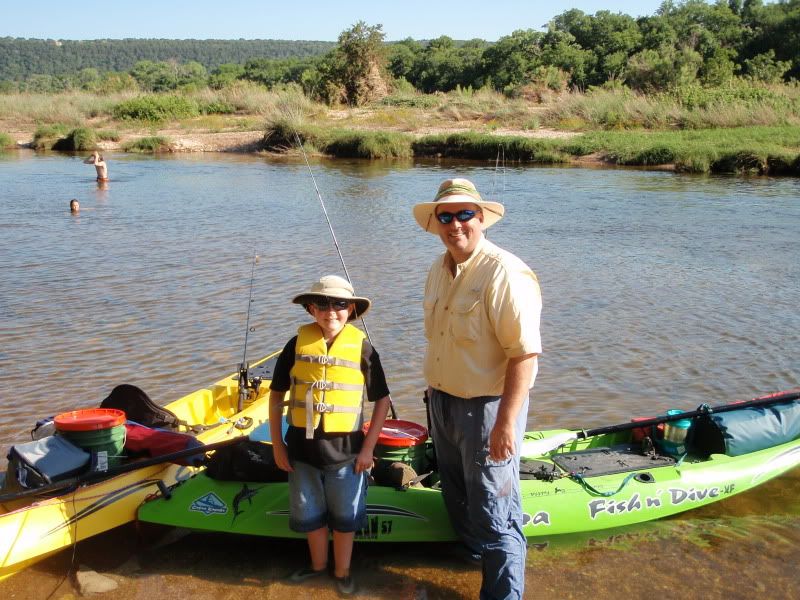 Overall the trip was outstanding. FIshing was SLOW, but they were there. Did not see much golden algae fish kill...it looked NICE.
At the start there is some rip Rap over to the left, fish were all over the place there. Caught an aligator gar, and these...Missed a pic of the Gar cause I was trying to get him off the hook without losing a digit.
Went a ferw miles the first day, but the water was absolutely Beautiful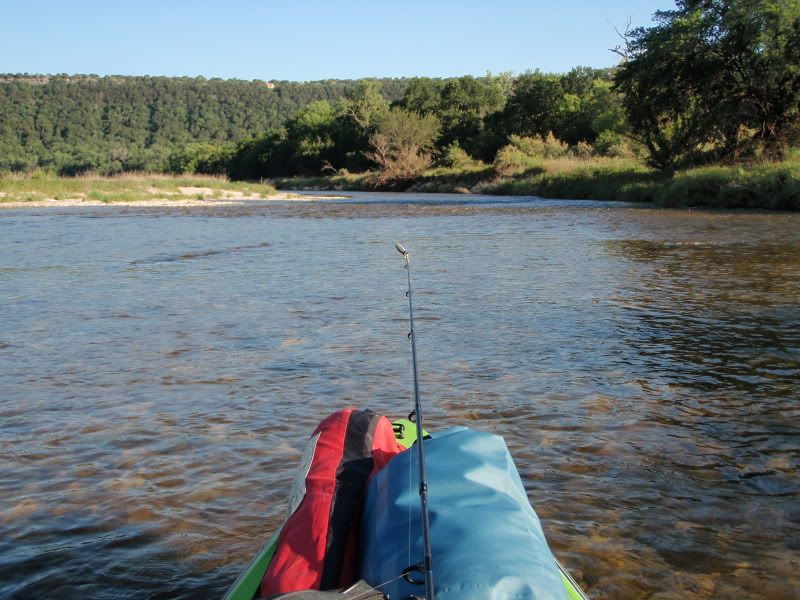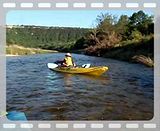 Caught a few more fish on the river that first day..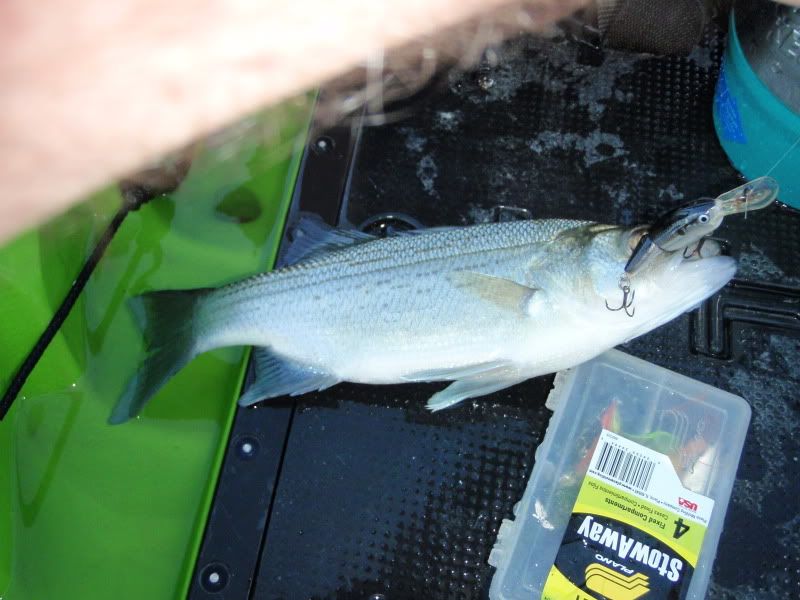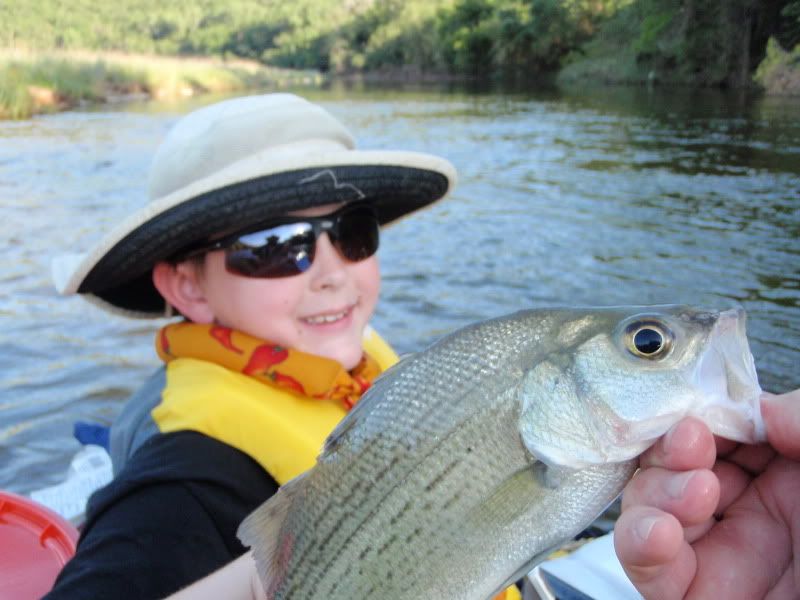 Some portions of the riverbed were limestone slabs with cracks in them...hard to see but it looked like a big shrimp boat net.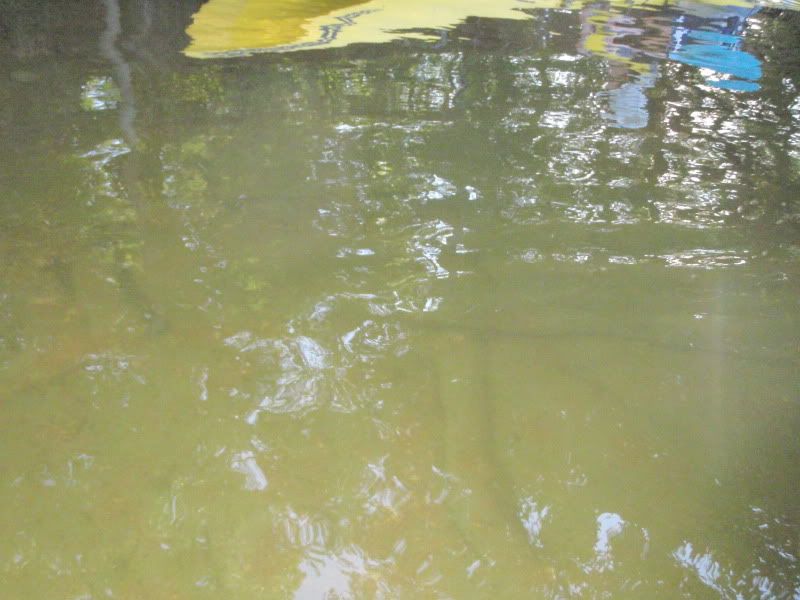 First days camp was here.
Mas wood!
N ext day was more fishing and paddling...absolutely beautiful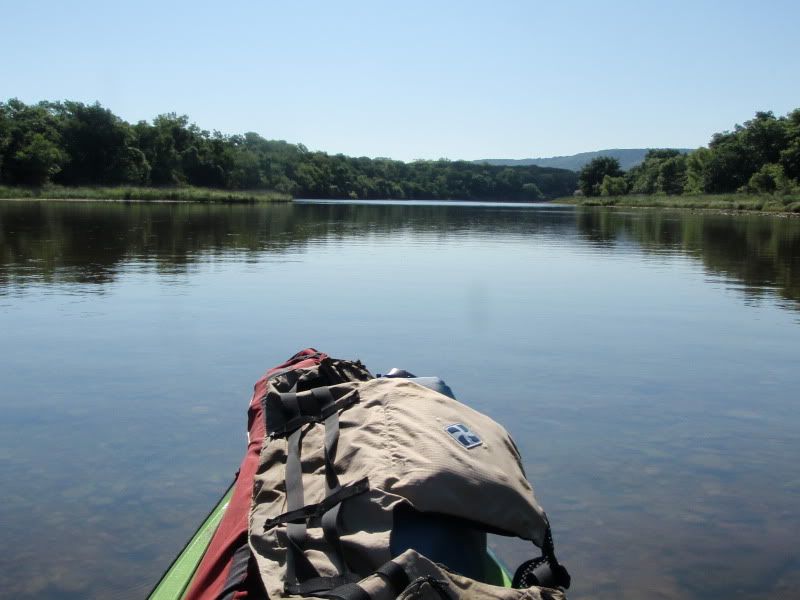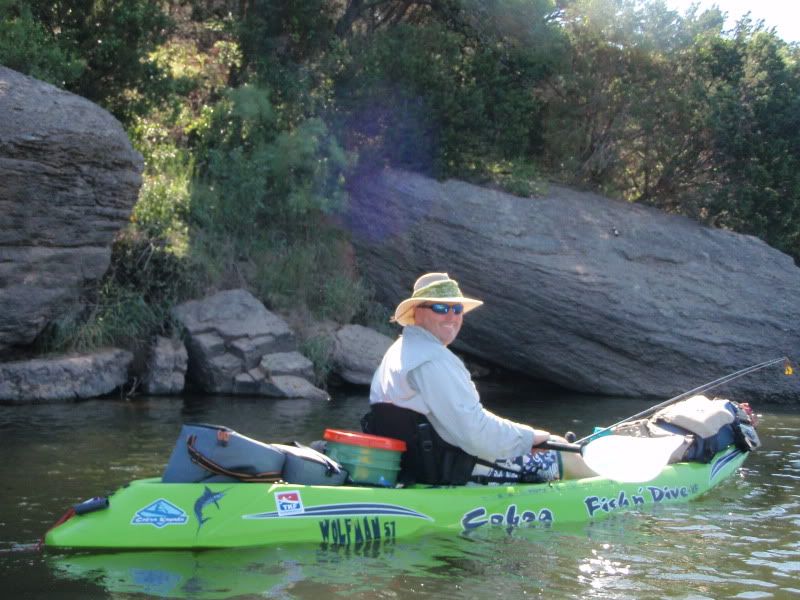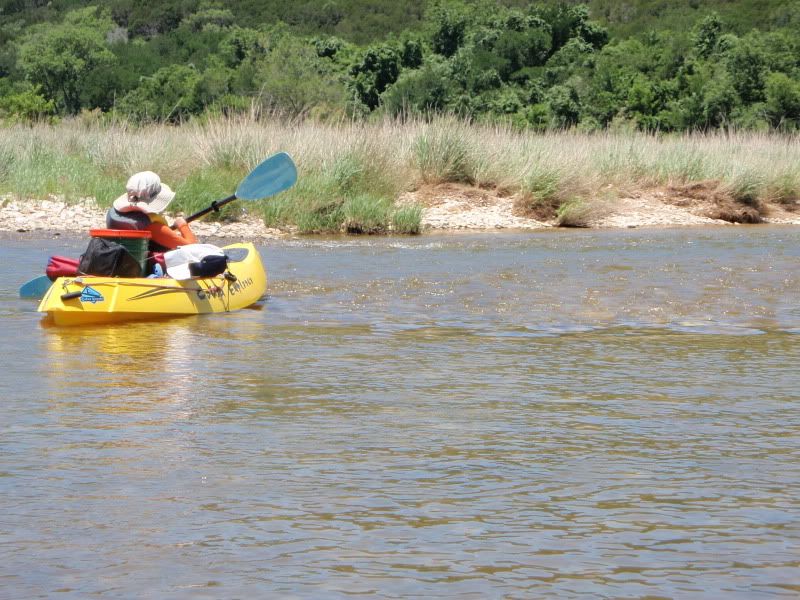 Wind was pushing against us pretty strong and we made an early camp day 2 here...My son was fishing a ton trying to catch something...Bout this camp he was sitting on the end of the yak fishing.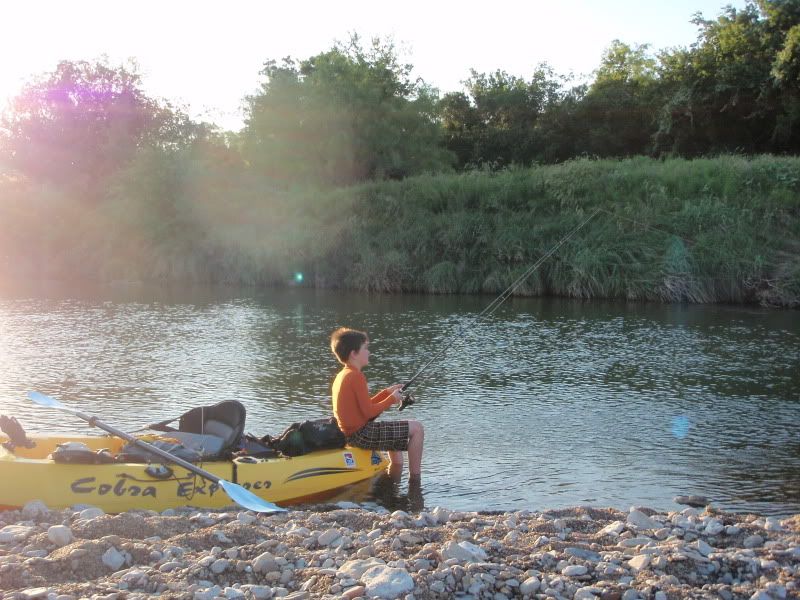 He started explaining how fish think and if he was a fish he would fish over there...sure enough..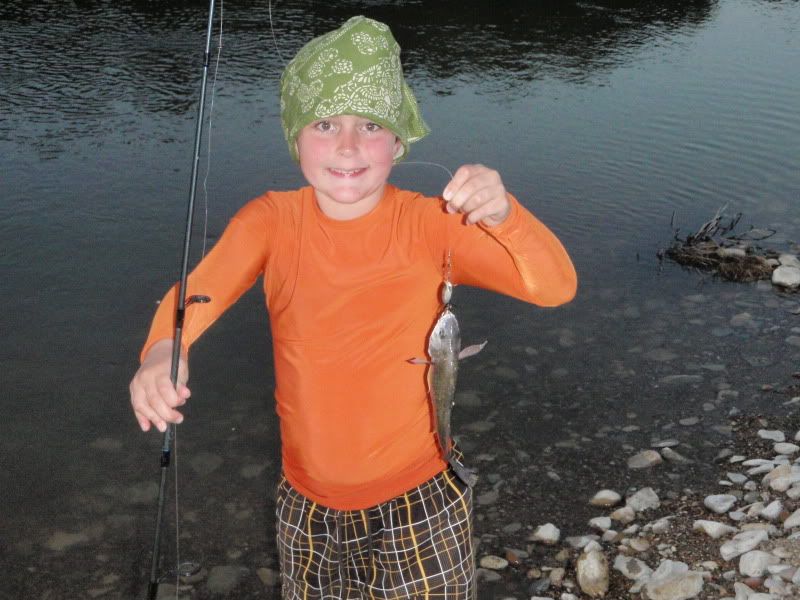 We fished a ton that day, nothing but that night we got a little action...small little fellas...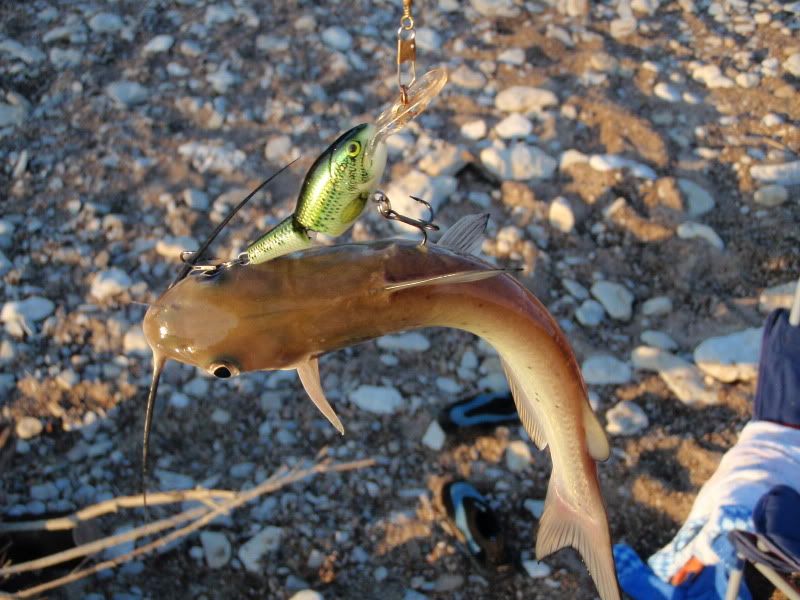 Great camp area...lots of people on the river Saturday.
Obligitory YES WE DID PUT sunscreen on our son!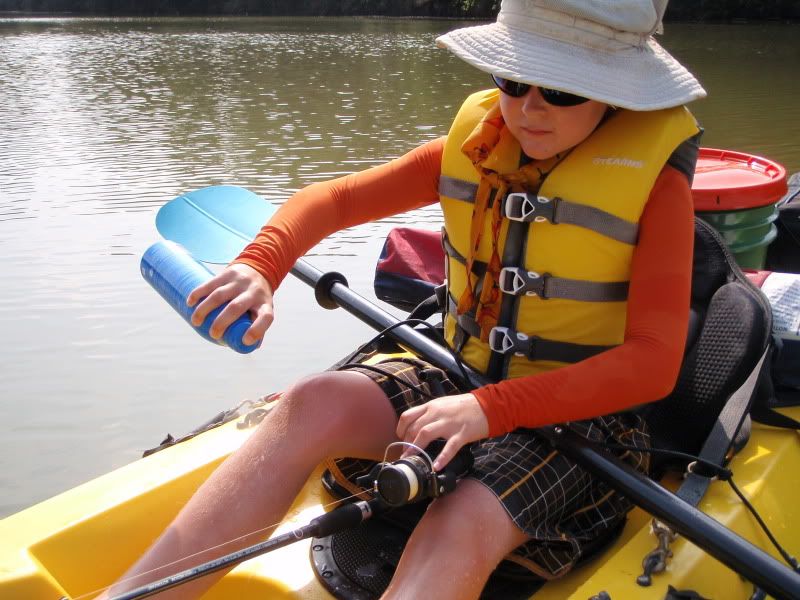 Day 3 begins with some swift water
Wildlife giving us the backside
Lots of Mud Swallows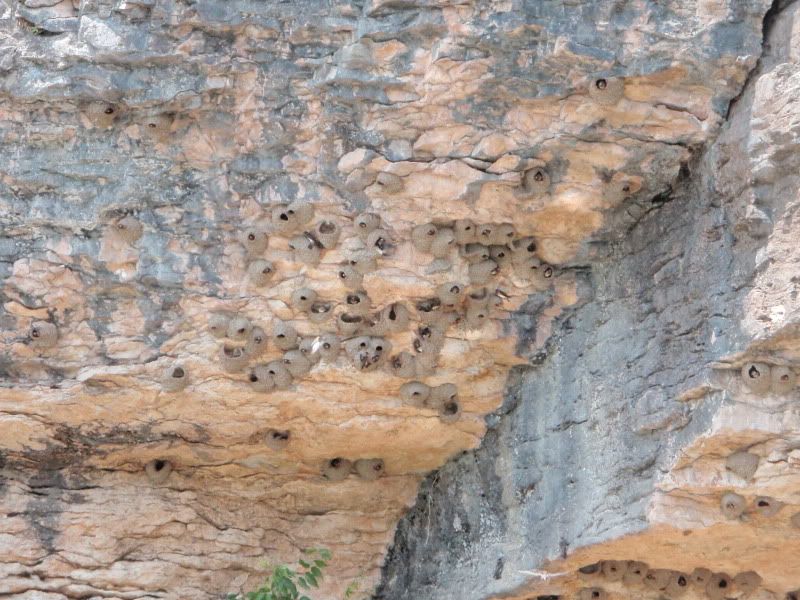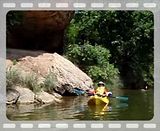 we finished up Sunday with the sight of the bridge and our take out spot.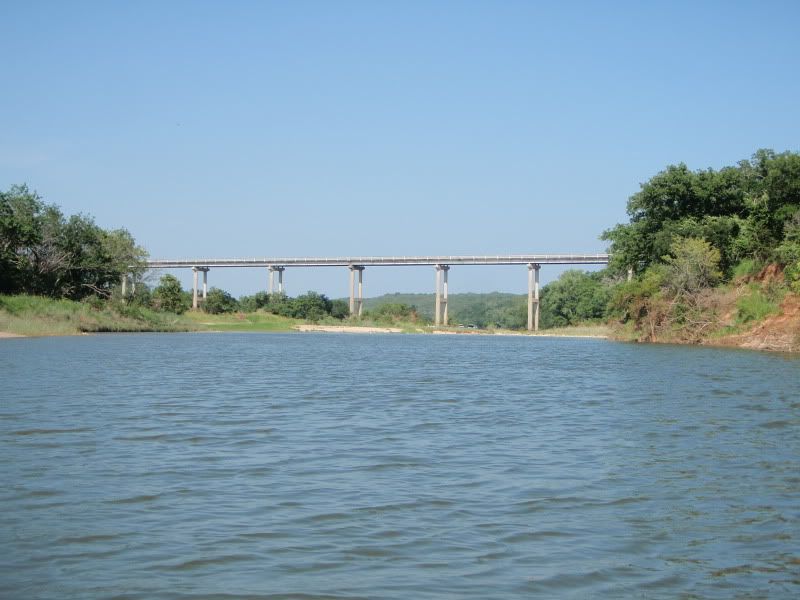 Wonderful trip. Scenery was beautiful, water was clear...at least for a BTB guy. Fishing was slow. but a great trip to take with my son and I. 20 miles is a lot of distance for the little 10 year old to take. He was a champ.
WM