Man oh Man, what an awsome weekend. After Saturday, I figured it would be hard to beat, I have been working with Sharon, SLOWLY, as to get her out btb, Saturday was great she paddled out, the surf was calm and everything went well, she soaked her bait but no hook-ups Saturday. She got a boost in her comfidence when she came back in Saturday afternnon, through alittle bit rougher surf than when she went out.
This was Saturday's landing, This was important that she didnt flip,
squeeze sqeeze, pucker, pucker,,,,, Ahhhhhhhh she made......Seriously, this was important that she had a successful btb outing, after grooming her for several weeks, the timing was just right....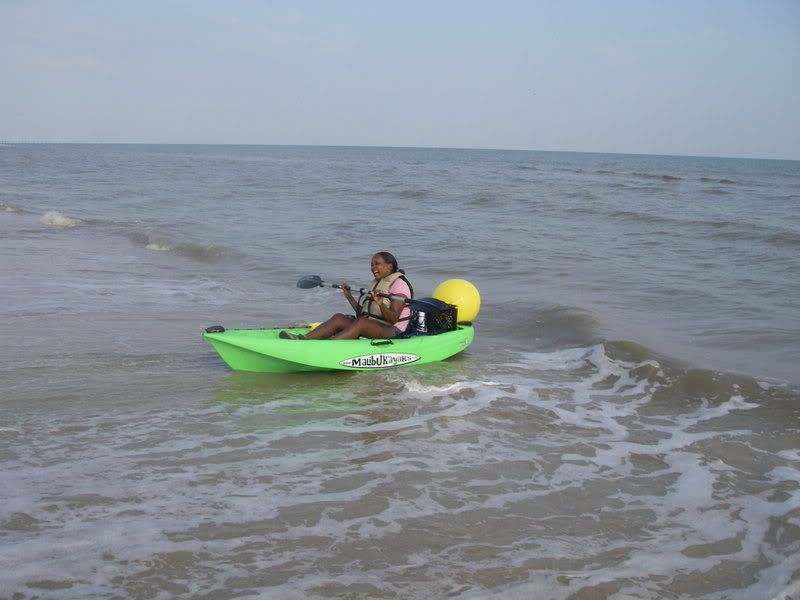 Well we stayed and High Island RV Park,, so that made things even better, a shower, and food and, and, and,,,,,anyway,
After breakfast we loaded up and went back between the piers. It was almost romantic, but she had fishing on her mind.....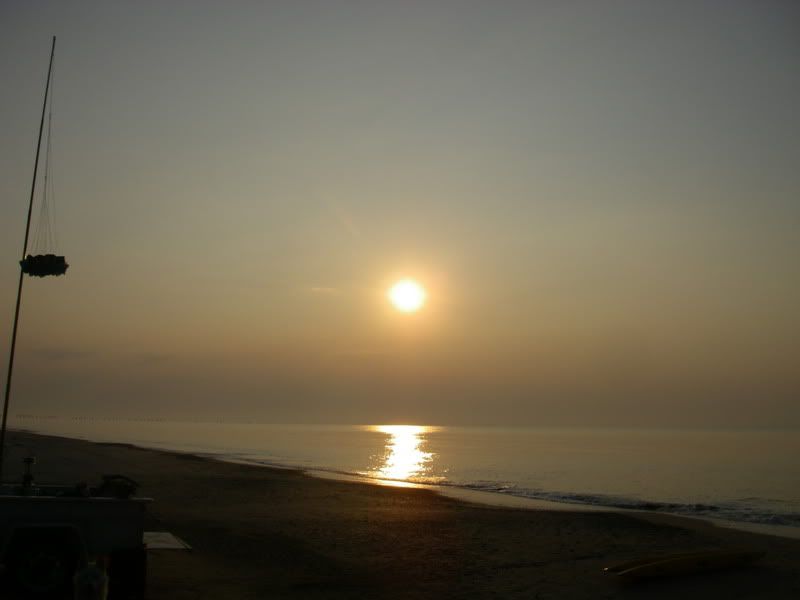 As we parked, we met up with The Sunday TKF Gang,,,, this was be best part, greetings, shaking hands, equipment check, and we were off.
We went out approx 150 yards or so and it was slow, Aceshooter went on out further and hooked a shark,,,,,,,as the rest of us pulled anchor and went closer in,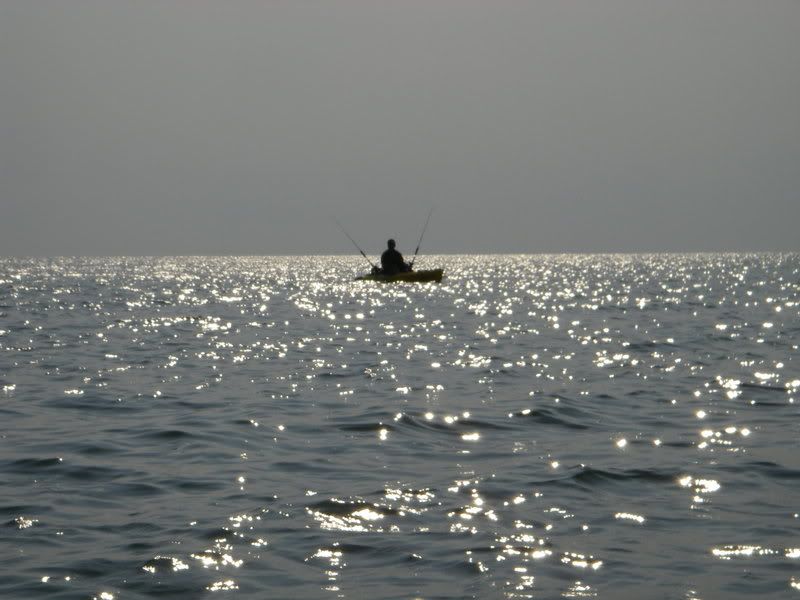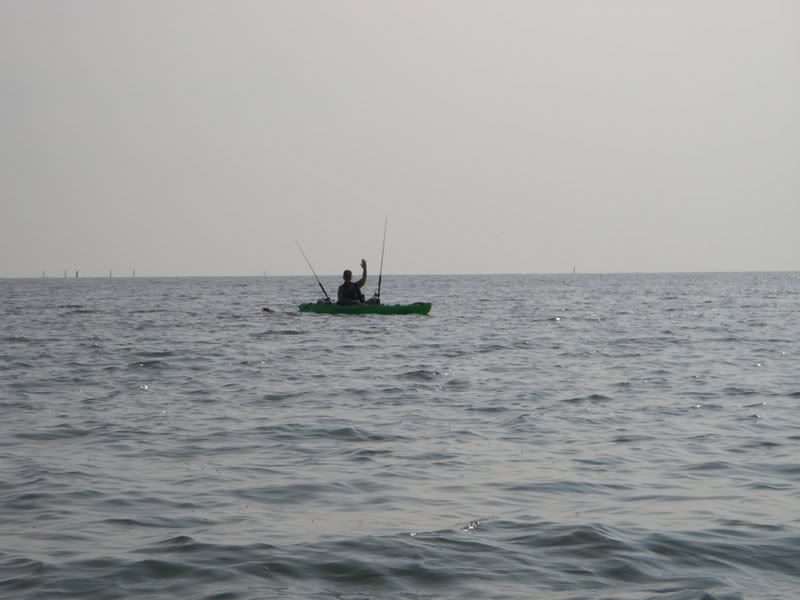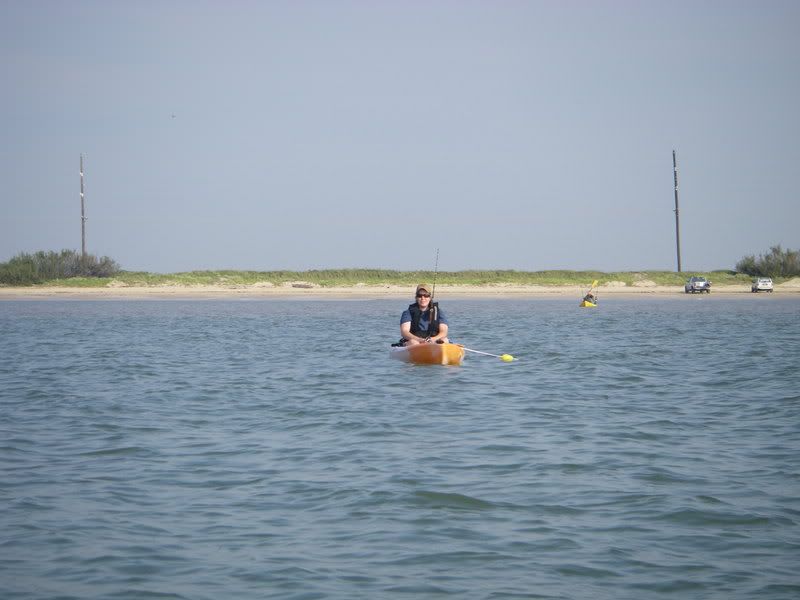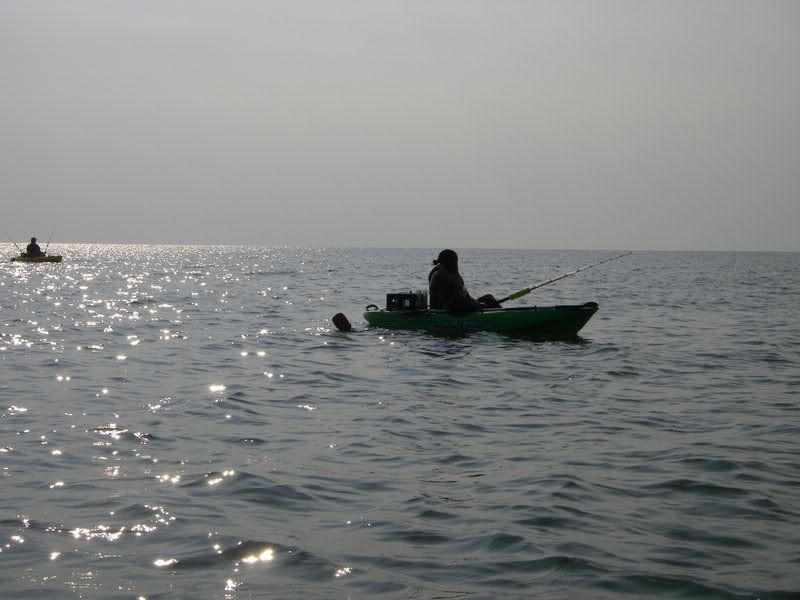 the bait fish were all over the place. We dropped anchor @ 50 or so yards from shore.......and the sleigh rides were on.
In no time the pucker factor for me started to RISE, SHARON, got her first hook up and the rest is history now....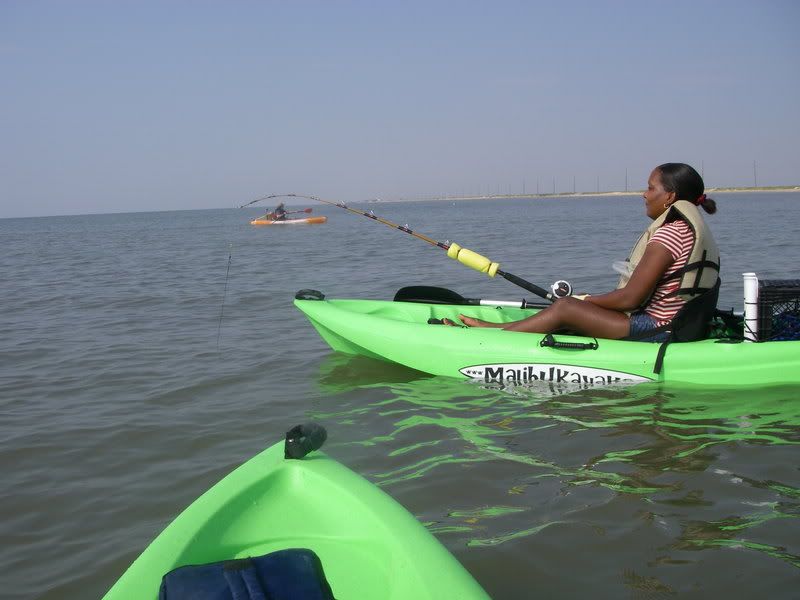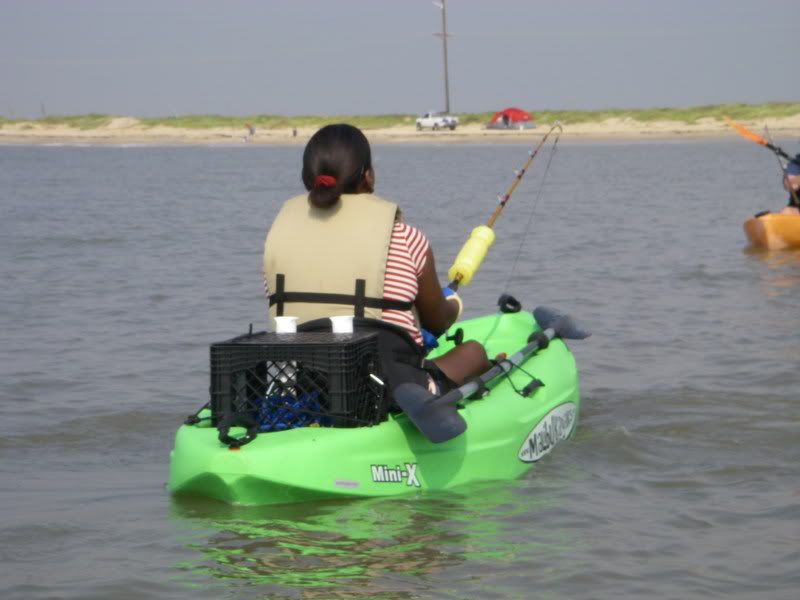 All went well, she didn't panic and she did great. I still gotta work on her pulling them in the yak,,,We gotta get over,,, "Thats nasty",,,, "Nope, I'm not touching that" ( one thing at a time)
I looked over at Herb, had a Fish_On, so I paddled over to get his picture, as I got close, I heard him rumbling doing his Clint Eastwood impression,,,,,
Go ahead, PUNK, (red) I know what your thinking, does he have 10 lb test or 30lb test..... well to tell ya the truth, through all this excitement, I don't remeber, which reel I got today,,,,,,,GO A HEAD MAKE MY DAY....;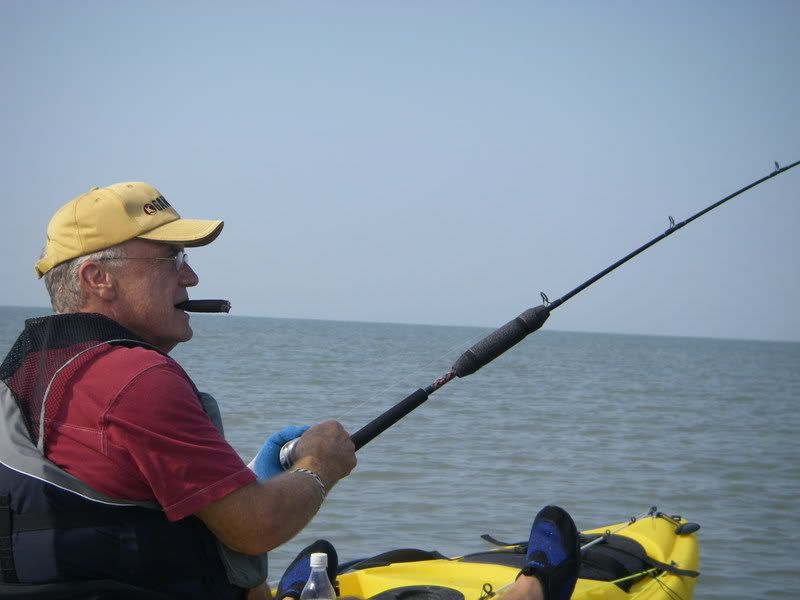 I didn't get much fishing in at first, I was keeping and eye and staying close to Sharon and Aggiesheltervet, Then those famous words screamed out,,, "FISH-ON", another, first time sleight ride.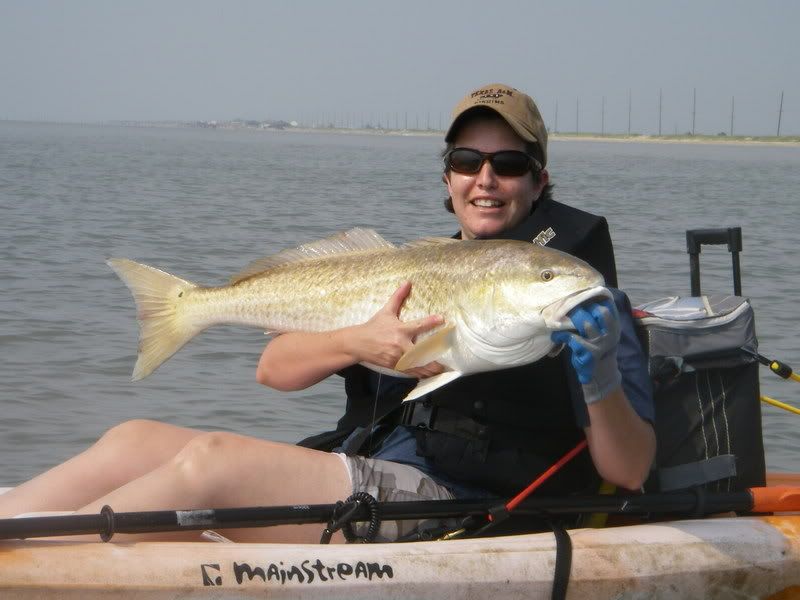 Then she got another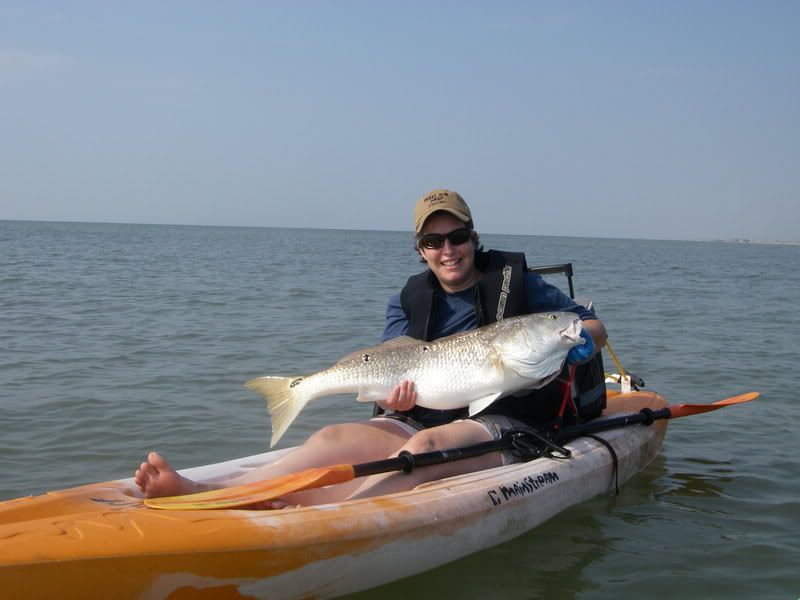 Meantime, the gang was mopping up,,,,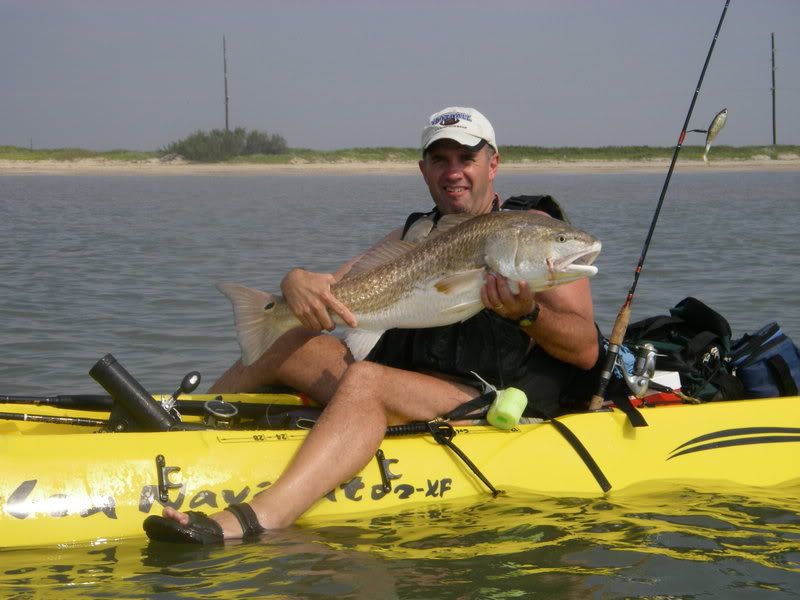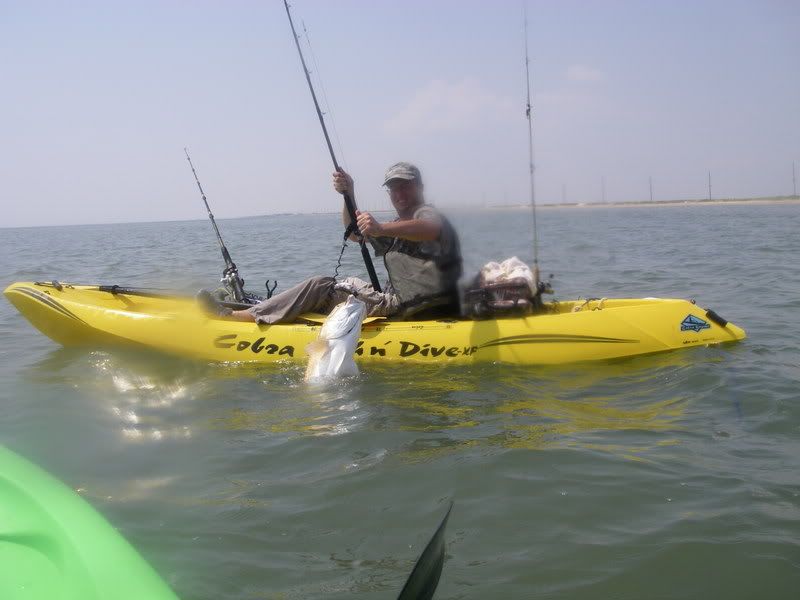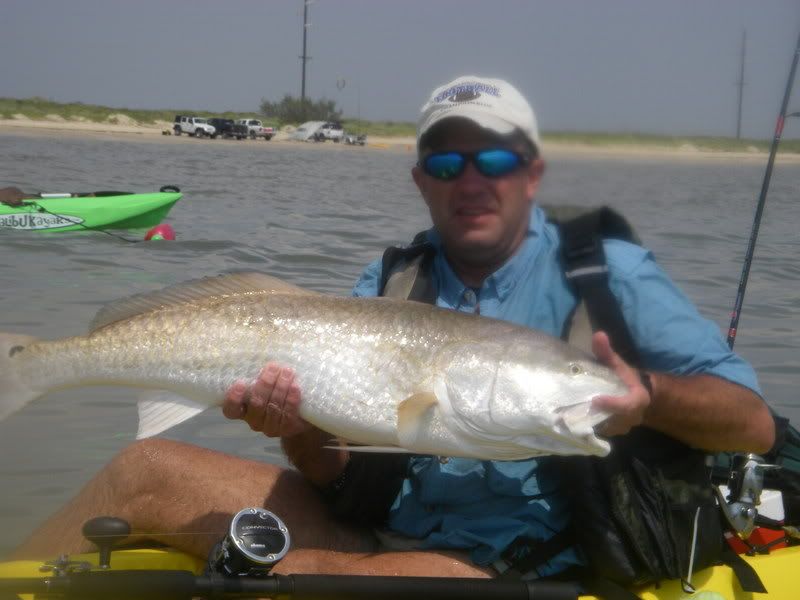 And Sharon got another one,,,,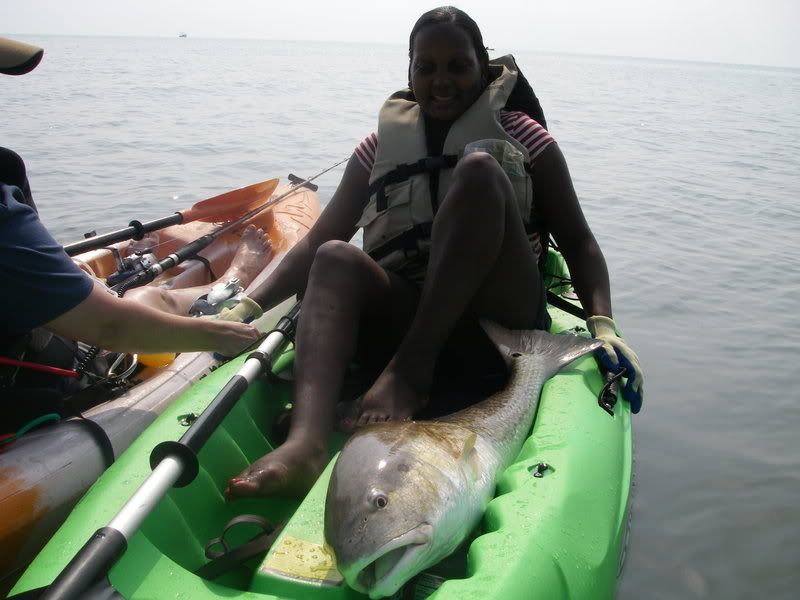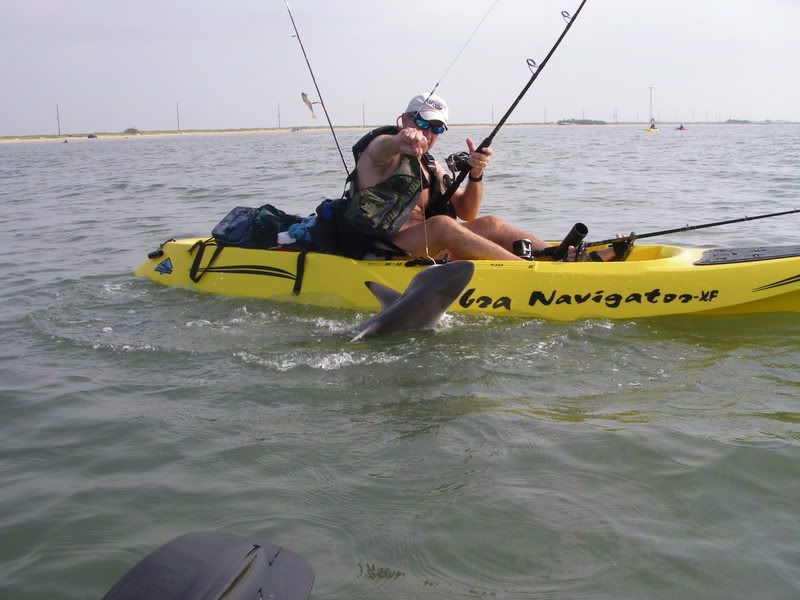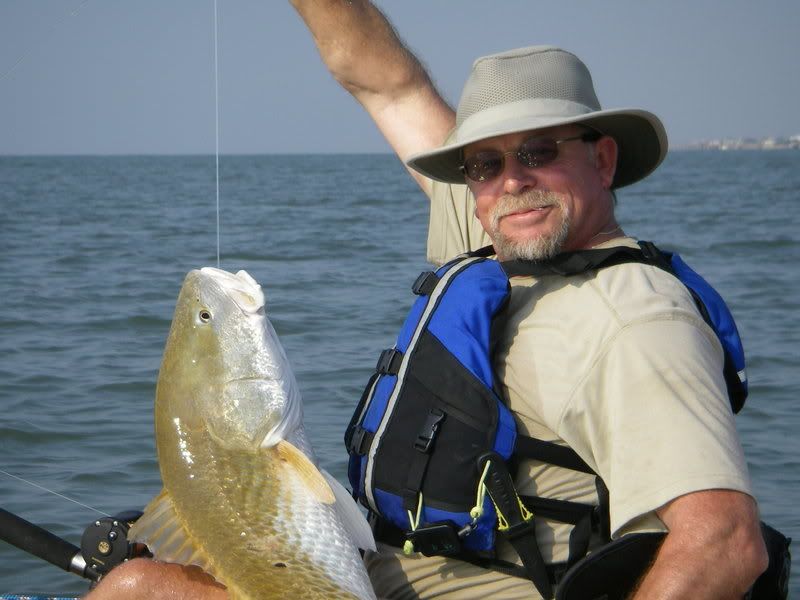 The pucker factor started to subside, so I tied off close to sharon, and started soaking some bait also.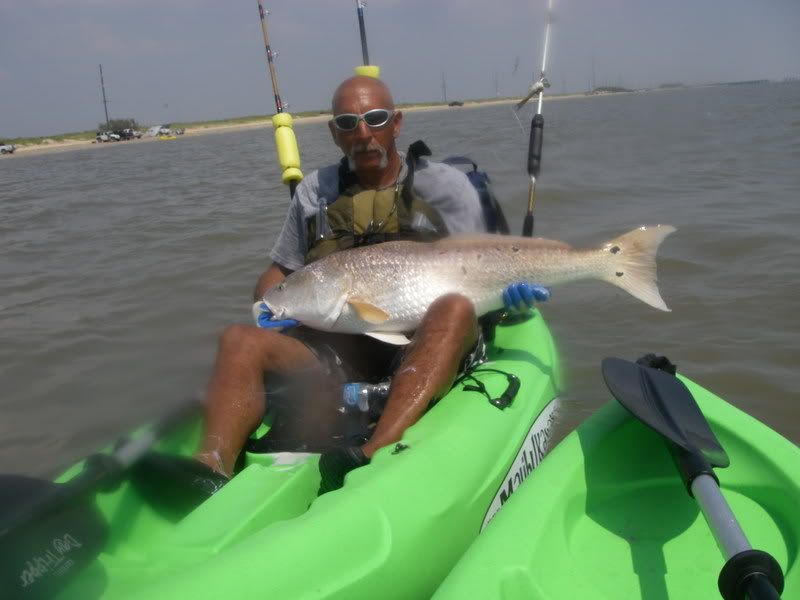 At one time Sharon and I both had a "fish-on"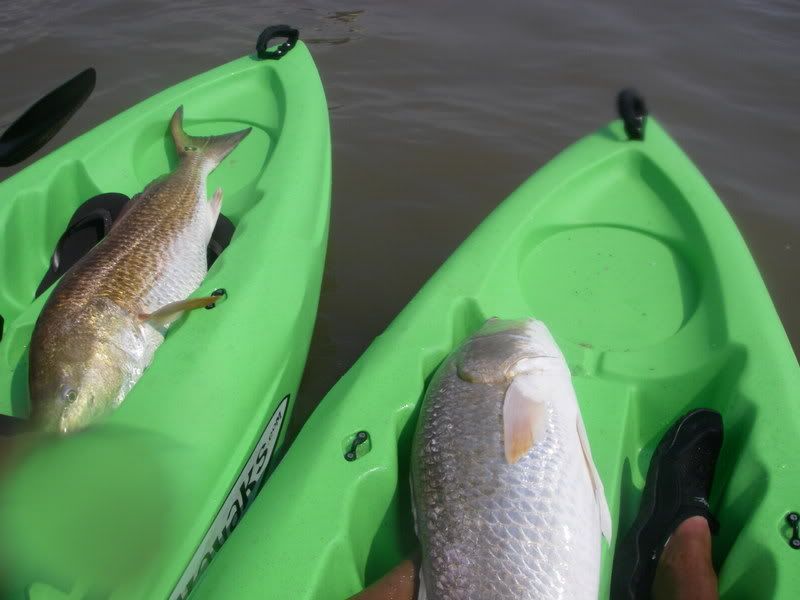 We had to pull out @ 1:30, and I think our team was up @ 50 somethin...
Sharon had another successful, landing again, and both the mini-x's did awsome....
And get this, as we pulled up and opened the gate at the house, I said ,we otta stay home sometime and mow this place,,,,,,,,,,,,
She said,,,, That can wait,,,,,,,,,,,,WE ARE GOING BACK !!!!!!!