After dealing with Covid all week, I finally shook it off and got on the water this morning. I'm glad I launched early because my usual shortcut was high and dry with the morning low tide. I had to paddle three extra miles to get to my target area, but with decent morning temps and low wind it wasn't a problem. By the time I was approaching my target area it had begun to get light, and I found feeding fish. The first small group coming towards me produced a 22" fish. That was fine with me, and onto the stringer he went. I moved on and my second spot and it already had three kayaks working the shorelines of the cove. Ironically there was a big school of upper slot reds in the middle where nobody had noticed them. I approached the school, but changed my mind. I left that school for the other guys who had beaten me to the spot, and went to my next target. The third spot had fish feeding very shallow, and it was exactly what I had been hoping for. The first cast to a fat exposed back was hammered hard, and the spray of mud and water (and noise) produced a stampede toward deeper water. I figured the place was blown out, but landed the second fish, a 27" stud. As it went onto the stringer I heard a swirl and looked up. I couldn't believe it, but another big group were coming my way and we're going to pass within easy casting range. One cast to the front of the commotion produced another loud and foamy attack, and this time every fish, shrimp and bird left the area in a panic, lol. It was like a T-Rex had roared back in the shallow end and everybody heard it. I landed the third fish and put his 26" butt on the stringer too. It was nearly 7:30 and I had already paddled 5 miles and put a limit of nice fish in the boat. Time to go home, lol. I checked a few other likely spots on the way back toward the launch, and was able to use the shortcut now that the tide had risen a couple of inches. My eight mile circuit was done by 9:00 and I was ready for shower. Covid sucks but this version wasn't nearly as bad as Delta the first time I had it. After a shower and lunch I'm feeling like tomorrow needs to be a bay front afternoon workout.I wonder if I can get some speed yet?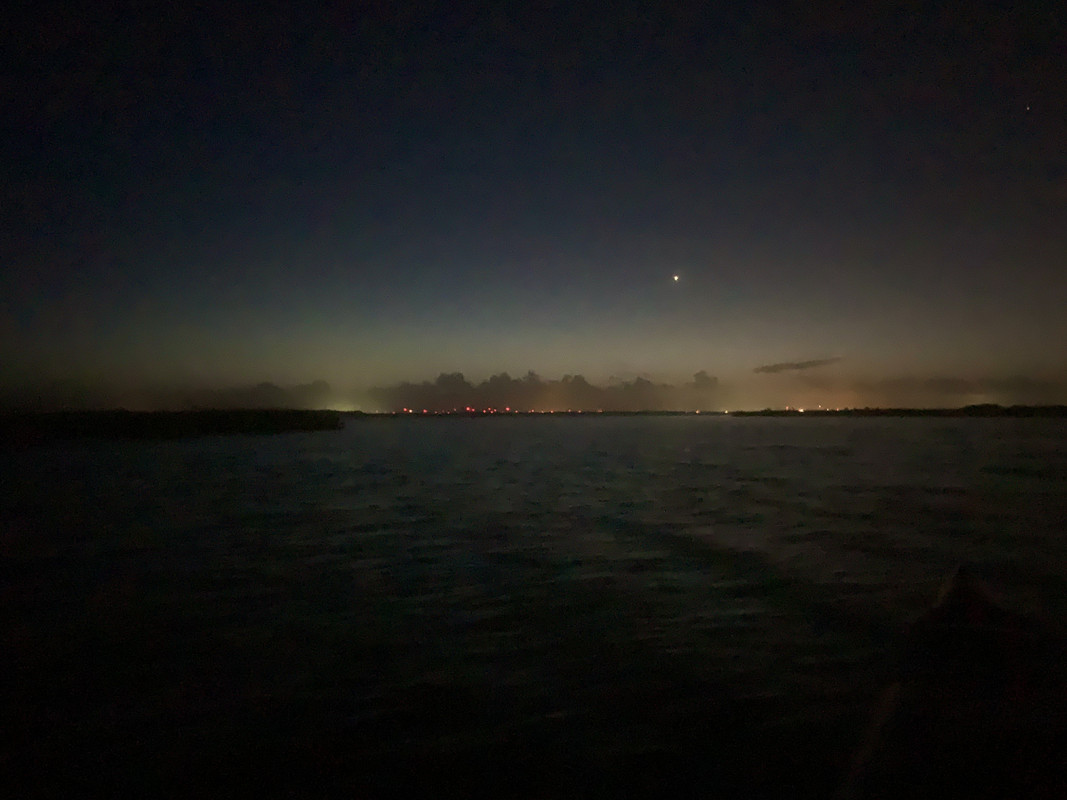 This was a minute or so before I caught the first fish. It was a strain to see them in the darkness, but the reds were roving the shoreline and I managed to pick one out of the group.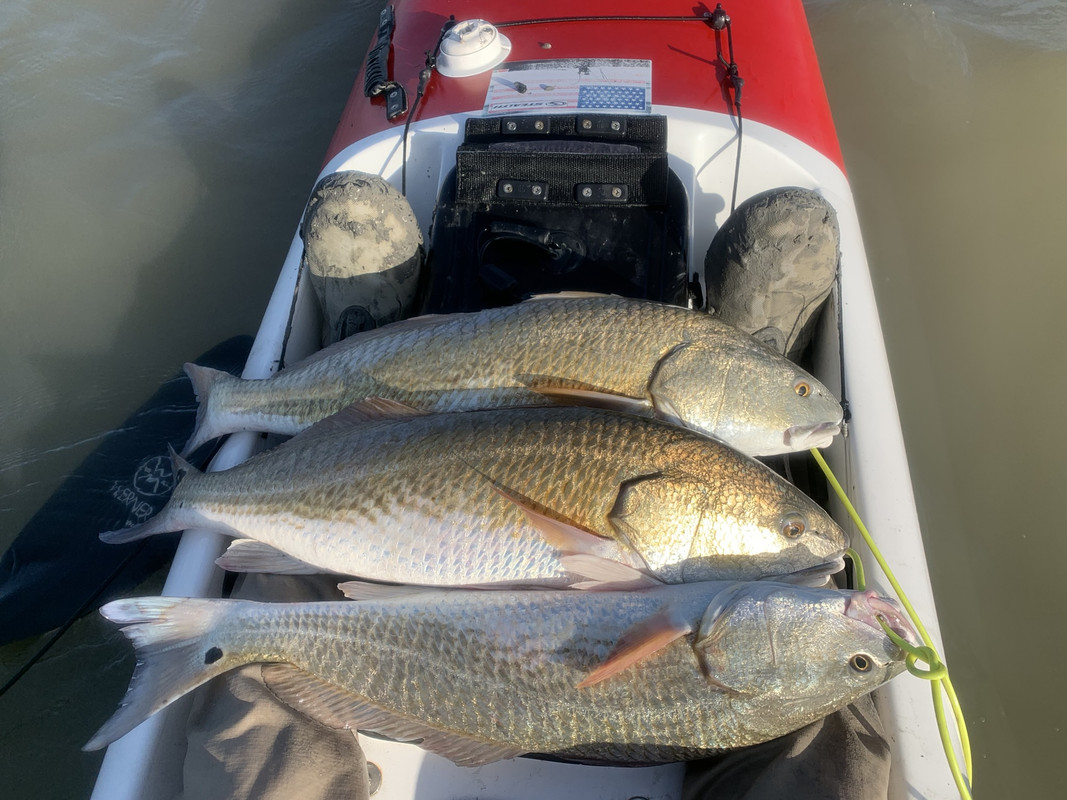 Woohoo! Dinner is sorted and I'm ready to get back home and rest.